Products we work
with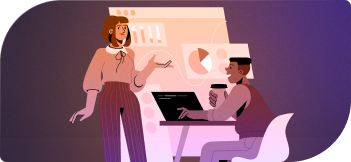 Partida Team works with and supports several blockchain based products. We like to work in an innovative and challenging business field and feel confident in it since 2018.
Centralized Exchange
A platform that provides clients with exchange services of digital currencies (tokens and coins), and many other features of conducting operations with them (launchpad, staking, earning, airdrop, etc.)
The platform has simple and clear functionality. It is an excellent solution for both beginners and advanced users.
Market Making Platform
An independent platform for providing market making services for the crypto market.
Individual market makers teams are able to rent the necessary software for liquidity providing, analysis, and reports.
Platform services help to develop and achieve strategic goals for projects and companies in the cryptocurrency market.
Gamifications Platform
A platform that provides gamification for businesses and deals with both b2c and b2b segments. Its services configure gaming activities for business users, which allows them to engage and keep interest of new and existing users.
Gamifications are adaptive and can change quickly according to user behavior.
Business Services Store
This is a service selling platform for business customers. It allows them to easily get acquainted with all available services, analyze current projects' state and order services in minutes without involving sales managers.
The platform provides real-time analytics that helps quickly respond to changes and allows clients to see the value of ordered services.
Mobile App
This is a handy solution to buy and sell 300+ cryptocurrencies instantly. It allows users to buy crypto with a credit or debit card, make the exchange with a market order, and store crypto without worrying about security.
The simple interface makes the experience convenient and enjoyable.